Check out the Best Android App market to discover the best apps for free. These are the best Google Play alternatives.
The dramatic rise of Android on major devices in coalition with major companies such as Samsung, HTC and Motorola was witnessed by all of us with our very own eyes. Within a span of less than half a decade, the Android ecosystem has caused serious damage to iOS, a previously impregnable foe and established itself in the market in an ultra-strong position. And in this process, the Droid has driven more than one techie down the insanity lane! Even as you read this, app developers are busy developing the very apps that we use and love to use every day.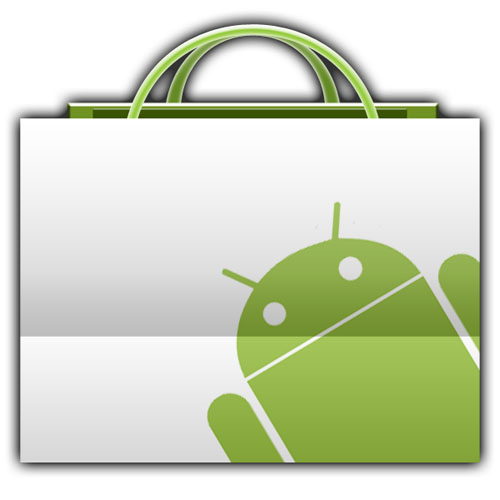 The excellent app market is one of the factors Android thrives on. However, the humongous range of applications on Android can make it really confusing for one to choose the right one! Read on for the 5 best applications on Android to discover best apps for free –
Amazon AppStore
The Amazon AppStore has turned out to be the #1 alternative to Google Play Store. There is a large collection of apps available and the best thing is that, it gives out one premium app for free on daily basis. So one day or the another you have a different app.
Download Amazon AppStore APK
Playboard
This app is perfect for users who get hooked to any particular developer and love apps from specific origins rather than having a different developer for every app. It imports channels added by other users to your screen and gives you an idea of the apps that are currently being used by a majority of people.
You can search for different apps as well as categories of applications with the help of Playboard. Along with this, you can also add your own channels to your dashboard and create a comprehensive system that notifies you every time a new beauty lands in the market!
Download Playboard for free on Google Play!
Appreciate
Appreciate is an excellent application that I personally feel is worthy of being paid for. All you have to do is sign in with a few usernames and passwords and they automatically present you with a list of apps that you are bound to love.
Basically, Appreciate pulls down a list of your Facebook likes as well as the apps your friends are using. Then this application creates a list based on what's trending in your area, the apps your friends are using and the ones that match your interests! This is as smart as it gets!
Download Appreciate via Google Play on your Android device!
Hubbl
Who doesn't love a good discount sale or having the best of tech reviews all in one place? Hubbl does all this and more. The app developers harness the brilliance of techies through their news blogs and use these channels to recommend apps for you.
Apps are also recommended with the help of peer suggestions and community assistance. The apps you can obtain are both paid and free! One brilliant part of Hubbl is that it notifies you every time there is an app available on discounted rates!
Download Hubbl via Google Play for free on your Android device!
AppAware
If you are the type of person who downloads applications based on their popularity and public support, then AppAware is App Heaven for you. This app gives you insights into a live feed of every app being downloaded locally as well as across the globe.
It has an integrated system of peer and community references by virtue of which it recommends apps that have been deemed excellent by fellow users. Moreover, with AppAware you can directly contact app developers and hand in suggestions or gain valuable insights to solve every problem you have with the app as well as use it in the best way possible!
Download AppAware on your Android device.
1MobileMarket
With respect to the above mentioned applications with features such as live feeds, instant discount notifications etc. this is a relatively simpler app and has made the list only due to its ease of use. The app has various categories and sub categories that you can go through and get a list of comprehensive apps that best suit your needs. There can be instances where you may not find a category with respect to what you want but it works in most cases.
And there you go, you have the best Android App market to discover the best apps on Android. Fear not, as insanely ironic as this sounds, you will find that you have the best app there is out there for each and every task, each and every category you choose. And such is the power of the all-powerful Droid!
Download 1Mobile Market on your Android device.
Also Read – Best Android video editing apps
So those were the best Android App Markets to discover new apps.