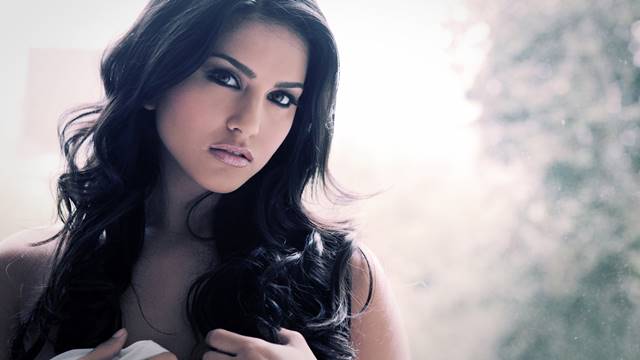 And here comes the BAAP of all the Bollywood actress that we have seen until now. Originally from India, the Punjabi ladki gets American English accent and makes a surprise entry in India. Soon after offering her first role in the movies, she becomes overnight star and completely redefines Bollywood.
Looks like Mallika Sherawat comments are turning out to be true. She said only Sharukh Khan and SEX sales in Bollywood, if you have no Sharukh, then better get sex scenes in your movies. Sunny Leone is known for those such roles in Hindi movies.
1. Sunny Leone Flying Kiss
Sunny Leone's flying kiss photo in the backdrop of an ocean goes viral and that makes us to list her among the most kissable Bollywood actress.
3. Sunny Leone At Her Best
4. Sunny Leone The Desi Look
Featuring in Desi Look song of Leela movie, here goes Sunny Leone in desi-look. That's all your mother needs in a perfect bahu.
5. Sunny in Her Favorite Outfit
6. Sunny Leone Holi Before and After
Until now Before and After was only for weight-loss, pure skin, fitness line but Sunny brings Before and After looks to Holi as well. Here we go –

7. Sunny Leone Modeling
Wow @ designer dress
8. Sunny Leone Outfit
Kuch Locha hai outfit. Slim and trim Sunny!
9. Sunny Leone Innocent Smile
Looks younger than her age with that innocent girl like smile.
10. Sunny Leone Social Media Profile
Instagram  – https://instagram.com/sunnyleone/ [2.1 million followers]
Twitter – https://twitter.com/sunnyleone [1.18 million followers]