Check the list of top 30 popular & best instant messenger for Linux, Ubuntu.
Instant messaging is the one thing that has helped our social lives and busy work lives survive in this fast paced era. Various operating systems offer various instant messaging options but Linux is the one with the most unique and efficient instant messengers.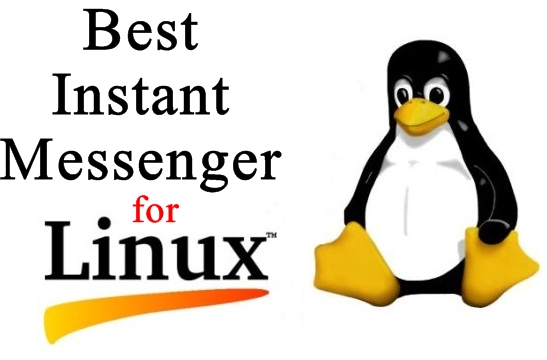 Here is a list of the 10 best open source instant messenger for Linux platform –
Pidgin for Linux
This chat program enables multiple login so that you can send messages from various accounts simultaneously. This means you can communicate with many friends on Google Talk while you are in the Yahoo chat room as well! Isn't it great for all virtually active social people?

aMSN for Linux
This is another clone of the MSN Messenger that allows offline messages, voice clips and pictures, emoticons with sounds, webcam support, multiple login, group support, multiple languages, event alarms, chat logs, conferencing, and full speed download all for free!

Psi
This fast and free messaging application is designed for XMPP network and is compatible with Mac, Windows and Linux. This application is lightweight so you do not have to worry about storage and it will run in a seamlessly smooth manner.

Gajim
This is a fully featured and GNOME compatible messenger though GNOME is not mandatory for it to function. Since it is issued under the General Public License, users can send tickets and suggestions to deal with bugs and make it a better server. This is the application that will provide you with an easy to use XMPP or Jabber client.

Kopete Messenger for Linux
This flexible and extendable multi-protocol instant messenger is ideal for both, personal and enterprise use. It supports AIM, Windows Messenger, Jabber, ICQ and Yahoo among many others.

Jabbim IM for Linux
This free instant messenger is fast and allows you to send your messages in real-time! If you want to communicate with someone constantly through a very important event, this should be your pick.

Empathy
This messaging program will support text input as well as voice input and video chat as well! You can also transfer files over a range of different protocols. This one application will be able to manage all your accounts and enable you to use all of them from it. It's also popular known to be Skype alternative for Linux.
BitlBee
Internet Relay Chat clients are all praises about this smart messaging solution because it saves you the hard work of having to run another MSN or AIM client to enable constant instant messaging.

Emesene
This is the all in one chat program that helps you connect with every major network such a MSN, Google Talk, Jabber and Facebook Chat.

Mercury Messenger
Also known as dMSN and MM, this is the free version of MSN messenger and enables almost all the features.
Other popular IM Clients for Linux and Ubuntu are –
FriendCaller
Ayttm
C2Call GmbH
Centericq
ChatZilla
Climm
Coccinella
Fama IM
Finch
Gizmo5
Linphone
MCabber
Naim
OSIP
Profanity
Qnext
RetroShare
Tapioca
KDE Telepathy
Tkabber
Tmsnc
TNT
Tox
WASTE
Wengo
Also Read – Linux Best FTP Clients
You can also try the KMess Live Messenger for Linux that has custom animated emoticon options and blocking options apart from speedy file transfer, offline messaging, invisible chatting, chat logs, live mail and log browsing options.
Linux gives just another reason to claim the top spot with a host of such convenient and free instant messengers. So which Linux IM you found worth useful for you needs?