Are you tired of cramming tough FTP (File Transfer Protocol) commands to transfer the simple over the internet? We have brought you some of the exciting FTP Software and that too open source which can help you in a better way. Before jumping to the software, let us recollect what actually FTP is?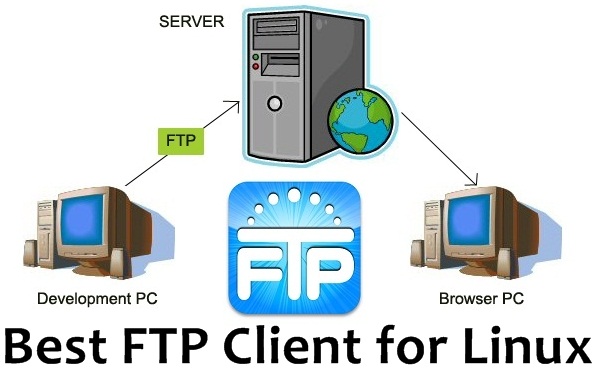 FTP Client for Linux
FTP stands for File Transfer Protocol, is a standard network protocol used to transfer various computer files from one system or host to another system or host over a TCP-based network, such as the Internet. FTP uses port 23 and it can be used to transfer files over the same system too.
Below are the top 6 Free Linux based FTP Client software that you can select from –
CrossFTP
CrossFTP is a free FTP, Amazon S3, Amazon Glacier and Google Storage client for Win, Mac, and Linux. CrossFTP adopts traditional FTP client GUI with local files displayed on the left, remote files on the right. CrossFTP Pro further includes SFTP, FTPS, and WebDav support, and features scheduling and directory synchronization.

Price: $25
Pros: Great on features
Cons: Slow
Rating: 6/10
File Zilla
It is an open source and cross-platform FTP application software, consisting of FileZilla Client and FileZilla Server. FileZilla's binaries are available for Windows, Linux, and Mac OS X. Kindly note Support for SFTP (SSH File Transfer Protocol) is not implemented in FileZilla Server.

The wxWidgets-powered interface follows the traditional twin-panel theme, this time with a hard-to-understand toolbar and a thankfully easy to understand Quick-connect feature perched above it.
Price: Free/GPL
Pros: Superb performance
Cons: Lack on design
Rating: 9/10
FireFTP
It is a free, open source, cross-platform FTP client for Mozilla Firefox in the form of an add-on. It supports FTP, FTPS, and SFTP. FireFTP runs on every platform that Firefox supports. In spite of it being an add-on, it's pretty easy to forget you're running a web browser and think that FireFTP is just like any other desktop app.

Price: Free/GPL
Pros: Remarkably proficient
Cons: Low performance
Rating: 7/10
Konqueror
It is an open-source web browser and file manager that provides file viewer functionality for file systems such as local files, files on a remote FTP server and files in a disk image. Konqueror can run on both UNIX-like and Windows systems.

Price: Free/GPL
Pros: Provides excellent file handling
Cons: User interface is quite sticky
Rating: 9/10
LFTP
It is a command-line file transfer program for UNIX systems.Besides FTP, it also supports FTPS, HTTP, HTTPS, HFTP, FISH, and SFTP.Although it's not too hard to use for basic functionality, getting into any of the advanced features becomes a bit more confusing.

Price: Free/GPL
Pros: Good performance and features.
Cons: Quirky behavior
Rating: 7/10
Nautilus
File associations are automatically taken from your desktop system, so remote files will open in the default application. Unlike with Konqueror, editing the permissions of the remote files isn't possible, which is a bit of a blow for web work.

Price: Free/GPL
Pros: Good desktop integration
Cons: Poor performance and too many pitfalls.
Rating: 7/10
Also Read – Best FTP Client for Mac |
So those were the best FTP Client for Linux PC/laptops.