Varanasi is also known as Banaras, Kashi and Benaras is located in Uttar Pradesh, a state of India. This city is situated on the bank of River Ganges. People around the globe visit the city due to their spiritual mind and perform religious activities.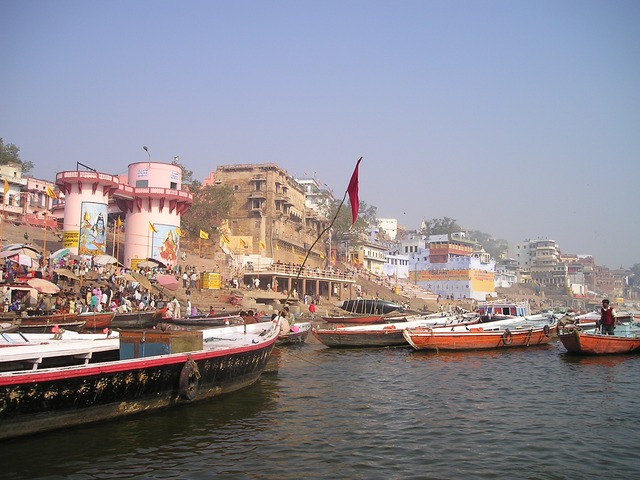 If you are also planning to visit Varanasi, then your tour will remain incomplete without visiting the top ten places as described below –
River Ganges
The Ghats available near River Ganges have been visited by millions of people worldwide to take holy bath. It is the soul of the Varanasi city. People perform their custom, ritual and traditions in this holy river. There are around 84 Ghats that progresses to the River Ganges.
Kashi Vishwanath Temple
When you visit the temple premises, you will view Vishwanath Jyotirlinga; one of the incarnations of Lord Shiva. In India, among the twelve Jyotirlinga, this is one of the Jyotirlinga present in the temple having high religious importance among the devotees.
Sarnath
After visiting Varanasi, you will find a most sacred pilgrimage that is famous among the four Buddhist pilgrimages; Sarnath that is a famous tourist spot has been visited by the people. When you visit this place, you may get to see historical monuments, deep park and stupas.
Mary's Church
St. Mary's Church is situated in the cantonment area of the Varanasi. This is an oldest Protestant Church set up by Daniel Corrie on 29th April 1810.
Alamgir Mosque
Aurangzeb, a Mughal Emperor built this mosque and it is one of the biggest structures located in Varanasi. It is said that after destructing Lord Krishna Temple, this mosque was constructed at the same place.
Asi Ghat
This Ghat is present at the conflux of River Ganges and River Assi. This ghat is well known for the Lord Shiva linga being placed under a Peepal tree. The devotees visit this ghat to take holy bath and offer prayer to Lord Shiva.
Ramnagar Fort
This fort was built in the 17th century by Maharaja Balwant Singh and located at the bank of the River Ganges. The 'Darbar Hall'-hall of public audience is the main attraction. It has been built using the marbles.
Chunar Fort
This fort is situated in the Vindhya Ranges of the River Gange. The fort stands in an area of 34,000 sq.ft and has a height of 80' to 175'.
Jantar Mantar
It is an observatory to find out local time, star and planets movement, being built in late 1737 by the famous Maharaja of Jaipur Jai Singh.
Dhammek Stupa
It is a massive stupa that is located around 13 kms from Varanasi been built by Ashoka.
Details of Dhamek Stupa are –