Check out 18 best Adsense, CPC optimized free blogger templates for higher Adsense CTR, CPM and revenue.
Why one need AdSense optimized blogger template or theme? The free themes available at Blogger.com are neat in design but after many experiements they are believed to yield lower AdSense revenue.  Google AdSense revenue is based on the parameters like CPC (Cost Per Click), eCPM (Cost Per Mile), CTR (Click Through Ratio) and net impressions served. So if you have lower CTR value on your blog, the overall revenue will be less.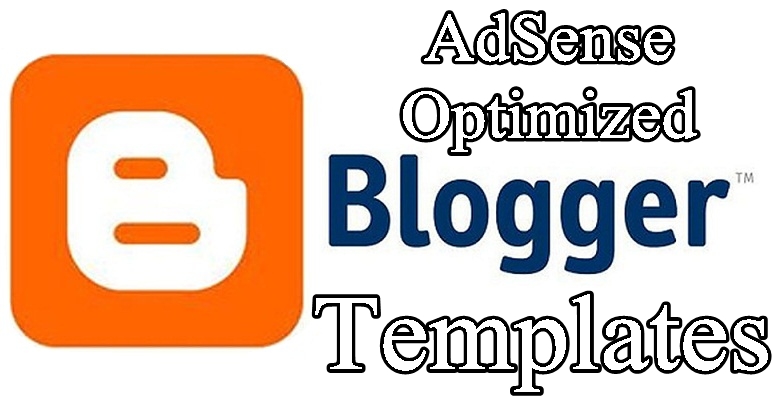 Hence we can out with Google Adsense optimized free Blogger templates so that you can maximize the CTR rate and thereby increase the overall earning. If searched on web, you can find many AdSense Optimized blogger templates for free download but to you the best device we have listed the best among those.
Also Read – Best Four Column Blogger Template
ProSense Blue Blogger Template
ProSense is simple and best Blogger theme for generating higher Adsense values. This theme includes 3 column layout to show up ad  of size 160 x 600 providing the maximum exposure.
Dark Effective Adsense Blogger Template
For those who love dark Blogger theme, here is one such free Adsense optimized blogger theme. You can show up two 300 x 600 ad code in left and right sidebar respectively.
Simple News Evolution Blogger Template
With nothing much in the header, Simple News Blogger template is highly Adsense optimized for single pages and on the home page it shows up Ads below the featured video as the best place.
Funny Pictures 3 Column Blogger Template
Funny Picture comes with three column layout and ads can be placed on both the sidebar to extract maximum Adsense revenue.
Bluesense Adsense optimized Blogger Template
For those who want Adsense optimized blogger template with two column sidebar, BluSense is made for them. With right side bar you can insert 160 x 600 Adsense code for better CTR.
SimpleMagazine Adsense-ready Blogger Template
Another beautiful designed Adsense optimized template with three column layout.
Blogger News Times Adsense Template
Most of us needs to show our latest post in the type of magazine like. This template allows you to place header Adsense code along with 300 x 250 code in the sidebar.

iSoft Adsense Ready Blogger Template
iSoft template allows you to place 468×60 header code alongside with three column layout theme. You can either place 300×250 or 160×600 ad code in the side bar.

Bloggerest Blogger Template
Bloggerest is a free blogger template perfectly optimzed for better Adsense or any other CPC site revenue.
Provogue CPC Optimized Blogger Template
No matter whatever Cost Per Click program that you use, Provogue is a minimalistic blogger template is rightly suitable for personal blogger and to gain maximum revenue.

Hatsune Miku Blogger Template
Hatsune Miku free blogger template provides Gallery style layout design in 2 x 2 column display of posts and with a standard sidebar.
Confroma Adsense Ready Blogger Theme
Confroma is magazine style like Adsense ready blogger theme with 2 column layout with 3 column footer area.
Abstract Line CPC Optimized Blogger Template
Abstract line is beautiful designed Blogger template with featured slider and designed as the traditional WordPress blog style and Adsense or Media.net optimized.
DIYWP AdSense Optimized Blogger Theme
DIYWP blogger template perfectly optimized for Adsense or Media.net or Bidvertiser maximum revenue generation.
Robot Games Blogger Template
Robot games template has 3 column layout and featured slider to show your featured posts and perfectly suitable for Adsense optimization.
Bresponsive Blogger Template
Bresponsive is the fully Responsive blogger template. Professionally Made Premium Blogger Template like WordPress themes and AdSense & SEO Friendly Blogger Template.
Deposit Photos Blogger Template
Deposit Photos is the best blogger template that we can recommend for photo blogs and gallery sites. It shows up 468 x 60 ad code on the header and other ad code on single pages.
Spice Mag Blogger Template
This Blogspot template developed for the niche blogs like newspaper blogs, sports blogs and tech blogs. So this template could be used for most type of the blogs.
Also Read – Best 4 Column Blogger Templates