Tackling spam comments on WordPress sites has been a major issue many people are facing. One common way some bloggers opt for is completely removing comments or disabling further comments on the posts. Others who want their blog or site to have the comment feature may try to delete spam comments individually. More often than not this is not physically possible due to the 1000s of spam comments that are continuously posted.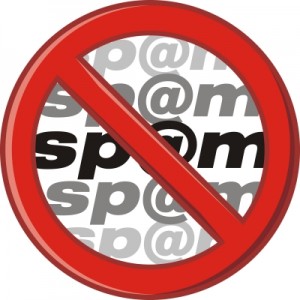 The following 5 ways will remove spam comments from a WordPress site and will keep it that way for the future as well. These techniques are also one time changes only hence there is no need to worry about the spam comments once the changes have been made.
Step 1: Install Akismet Plug-in
Probably the most popular way and the simplest as well, adding Akismet to the site or blog takes care of the spam comments automatically. This powerful plug-in also displays the statistics of the spam comments and its features can be easily edited if required by the bloggers.
Step 2: Close Comments on Older Posts
Many a times the comments on older posts are not required and an open comment section gives a clean path to the spammers. Closing the comments for older posts is a very simple process that one can add to their blogging routine.
Step 3: Wp-Ban Plug-in
Another plug-in dedicated in handling spam comments
which works by tracking down the IP addresses. The plug-in will display from where the comments are originating from. If there is a suspicious IP, then the bloggers can add the IP address in the IP blacklist and the comments will be banned from that specific address.
Step 4. Install Latest Version of WordPress
WordPress is aware of the consistent spamming that has been troubling its users and finds solutions to this spamming issue. Installing the latest version will not ensure that spam will be completely removed because spammers themselves are always looking for ways to penetrate the latest security updates. However installing the latest version will surely reduce the number of spam comments and sometimes even completely remove any future spam comments.
Step 5. Use ReCaptcha WordPress Plug-in
Ever wondered why you have to enter Captcha whenever accessing a popular website. Well the answer is that Captcha actually is very effective and is the most preferred way when it comes to blocking spammers. The WordPress plug-in ReCaptcha is widely used by personal bloggers and elite organizations alike due to its effectiveness and simple tactic.
Also Read – 10 Best WordPress SEO Plugins
The plug-in might require the visitors of the site to put in an extra effort when entering the Captcha however due to its extensive use throughout the internet it is becoming an acceptable form.