Check out the Top Best tool to delete all Tweets and retweets of your account fast and efficient.
The internet is fast and that is a good thing and a bad thing. Good thing is, you can share or 'tweet' anything you want and the bad thing is, tens of people might already have seen it within the 10 seconds span of the tweet and the realization that you have did not want to do it! Luckily we can delete what we regret so that it does not catch more eyes than it already did. Sometimes giving your own life a makeover and embracing a new beginning requires some changes in your Twitter profile as well.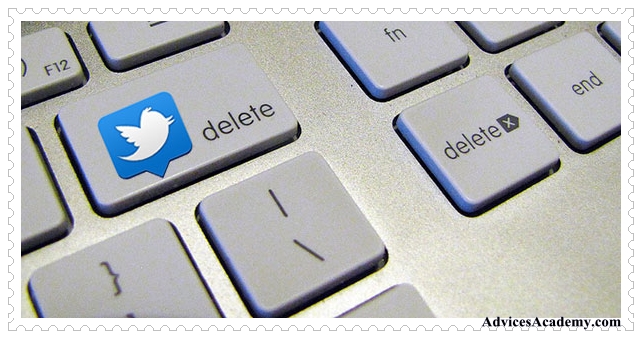 You might want to delete a lot of your tweets just to make your profile look candid and organized. You do not have to be suffering from OCD to occasionally want to get rid of all those links and comment threads on your profile. A lifestyle change demands a change in the social networking profiles and even if you have nothing particular to hide, occasional cleaning could keep your account interesting for followers and for yourself. This is why here are 5 best tools to successfully delete all your tweets:
Tweet Delete
Visit tweetdelete.net, then agree to the terms and conditions and login to your Twitter account and authorize the application. Once your work is done you can revoke all the access you had given to the app.
Check the "Delete all existing tweets before activation of new schedule" option and activate the TweetDelete button if you want to delete all the old tweets. Do not forget to revoke the access if you want to avoid automatic deletion of your tweets at frequent intervals.
Tweet Deleter
You can go about the tweetdeleter.com in a similar way by clicking on 'Select All' and then 'Delete Now'. However, you get the option of selecting only some tweets if you do not want to delete all. You can also filter the tweets by a particular keyword or only re-tweets or just pictures if you want to. This makes things a lot easier!
You can also set up the automatic deletion function by setting a maximum number of tweets to be stored or by setting a time span beyond which older tweets will be deleted.
Tweet Eraser
You can simply log on to tweeteraser.com and retrieve all your tweets. You need to click on the '+' sign to select all tweets and then delete. If this does not work, you need to try a different procedure to 'Check Them All' for the Chrome browser.
Delete All My Tweets
The shortest possible way to delete all tweets is right here with a self-explanatory name. Log on to deleteallmytweets.com, sign in with your Twitter account and authorize the application.
Then simply confirm the action to delete all the tweets you have had so far and your work is done in seconds.
DLTTR
If you are looking for any specific Android app to delete your account tweets directly on your mobile phone then use DLTTR. You can download this application from Google Play and launch it to delete all your tweets.
Also Read – Best Project Management Tools
The first two tools to delete all tweets are by far the most popular and convenient options.