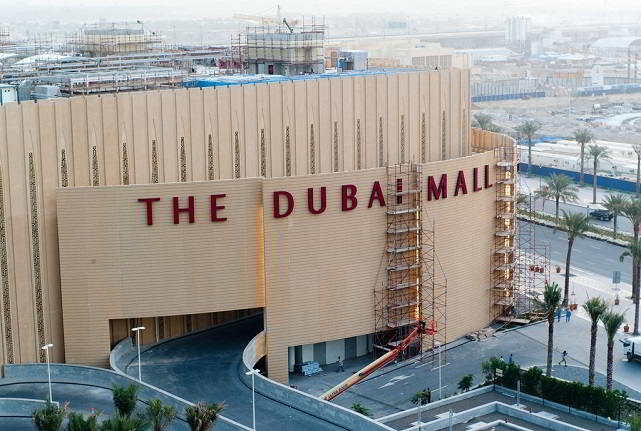 Dubai is among the most visited city in the world has a lot to offer beneath the garb of glitter and glam boasting of a fusion of Ultra- modern cosmopolitan lifestyle and ancient Arabian culture and taking pride in its traditional values and rich cultural heritage welcoming the holidaymakers with warmth and hospitality. With varied options for Places to Visit in Dubai, you can book some of the most amazing experience at some of the most attractive prices with Hotwire coupons. It is a city that never stops growing, famous for its high rising architectural wonders as well as other fascinating attractions.
Top Places to Visit in Dubai
So, get going and bookmark the places of this attractive destination with varied options to choose taking your holiday experience to another level where there exist world's largest gardens, markets and malls; fun-filled venue with cultural activities, indoor aquatic world and lots more. The ideal time to visit Dubai is from November to April, when the weather is pleasant, and during the months of January and February one can see heavy tourist traffic because of the Dubai Shopping Festival.
Among the various places to visit in Dubai, one of its landmark building is Burj Khalifa.
Burj Khalifa
It is a skyscraper which at 829.8 meters is the tallest building in the world and the most famous of the city's points of interest, initially known as Burj Dubai before its inauguration in 2010 is having 57 elevators and 8 escalators. There is an observation deck on the 124th floor from where one can get a bewitching view of the entire city from there.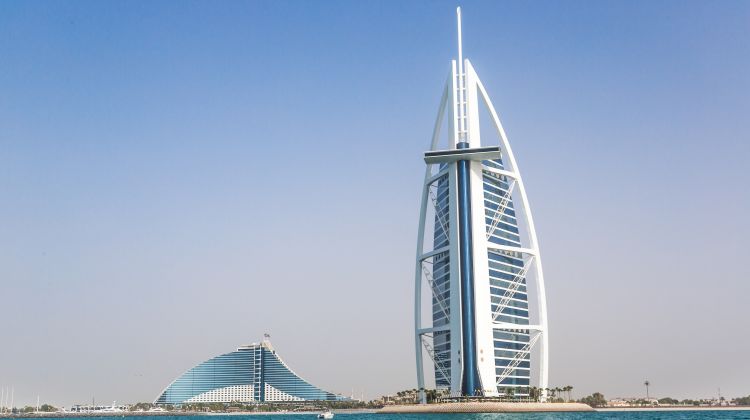 There is a fountain inside which is supposedly illumined by 6,600 lights and is the world's second largest constructed fountain and It remains open from 8 AM to 3 PM and again from 3.30 to 6 PM.
Another most visited tourist attraction is Dubai Miracle Garden: World's Largest Flower Garden
Miracle Garden is one of the most popular places and widely visited by nature lovers. The lush gardens are a treat to your senses and will leave you mesmerized with a pleasant and happy feeling throughout.
A pioneer in flower designing with machines being installed to make the models move, change shapes and light up accordingly along with various models being displayed of Burj Khalifa, animals, vehicles, and much more, all made of fresh flowers. A visit to this garden can really brighten up your mood!
Timings: 9.00 am to 9.00 pm
Desert Safari with BBQ dinner
While in Dubai, explore the endless trip to the deserts, an adventure not to be missed with your family and friends. The tour starts in the afternoon across the desert of Dubai with several photo-stops during an exciting dune drive to the first destination, a camel farm. The beautiful sunset is worth a watch before reaching the campsite where you will have the opportunity to camelback ride, sand boarding and trying out a henna design.
Boost up your appetite, enjoy a lavish and delicious barbecue dinner with exotic veg and non-veg options and shisha (the famous Arabic water pipe). Book in advance with Hotwire coupons to get great discounts.
Functional Hours: 3.30 PM to 9.30 PM seven days a week.
Dubai Aquarium: The Biggest Underwater Aquatic Zoo
This tourist attraction having a variety of 140 aquatic species is perhaps the largest aquarium in the world as you toddle the 48-meter long walk-through tunnel. With different activities, one can get a closer look at sea life.
The most popular one being the Glass bottom boat tours (on top of the tank). Others on offer are Cage snorkeling and shark diving activities.
The Aquarium is located within the Dubai Mall at Doha Street and opens at 10 am in the morning and remains open until 12midnight.
Aquaventure Waterpark
The Palm on the Palm Jumeirah is Dubai's famous man-made island development – and a great place to cool off after a few days of hectic shopping and sightseeing. The world's longest water slide; a nine-story-tall slide, aptly named the Leap of Faith; and water coaster rides are the main attractions over here.
Not to miss is the underwater safaris using sea-trek helmets; a dedicated water play area for smaller children with slides; and for when all your energy has been burnt up, with 700-meter sweep of white-sand beach to chill out on.
Kite Beach
This long stretch of white-sand beach, is a renowned premium destination for Kite surfers and is home to an array of water sports activities.
Dubai Creek
Al Khor in Arabic or Dubai Creek is a 9-mile-long stretch of water coming from the Persian Gulf into Dubai dividing the city into the two boroughs of Deira and Bur Dubai. Being one of the most picturesque locales this natural seawater creek stands as the real identity of Dubai and is a living illustration of the country's long-standing trading tradition where the old style buildings reflect rich Arabian hospitality and bustling souks.
The Al Fahidi Fort with a museum, Al Khor Wildlife Sanctuary are some of the places to visit when you are in that vicinity and after sunset, the creek becomes a hub of activities with a whole lot of clubs, disco bars, restaurants, cafes, retail outlets and upscale shopping centres.
Deira Souk: Gold Bonanza
Though the city of Dubai has a lot of souks (markets) but Deira is one ideal destination that every tourist enjoy visiting close to Dubai Creek. Being the largest Gold market in the World for your gold shopping witness a variety of gold displayed on the shop windows and you'd only wish you own them all!
Besides the gold, another attraction for the tourists are varieties of other spices like cumin, saffron, frankincense, rose water and incense from the separate market situated adjacent to the Gold Souk.
Global Village
Next in line is the Global Village: An All-Night Extravaganza with Entertainment, Food, and Shopping.
This is one of Dubai's most popular tourist destination and once the night falls, the entire village lights up in colourful and decorative bulbs offering an exciting ambiance. The assortment of different pavilions offer a cultural attraction of varied countries and is a visit for the tourists. Different Pavilions offer their specialties. For the traditional Egyptian dresses(Jalabiyia) visit the Egypt pavilion to buy some antiquities Oman to buy Omani fashion accessories, China for their colourful floral clothes and Africa pavilion for hand-carved artifacts.
Dubai Desert Conservation Reserve
A fabulous wildlife destination where you can find indigenous species of animals like sand gazelles, mountain gazelles and Arabian oryx are introduced to tourists in this reserve.
Dubai Opera: A Cultural and Light-Hearted Entertainment Venue
Dubai Opera is one of a kind, an astonishing architectural beauty that can seat up to 2000 cultural enthusiasts hosting year-round programs of famous musical theatre productions, concerts by famous musicians, ballet, classical and music opera, as well as smaller productions, comedy nights, and concerts.
Some Other places of interest are Alserkal Art District, Bur Dubai Grand Mosque, Jumeirah Mosque and Mall of the Emirates.
Catering to all age groups right from small kids to shopping addicts, to adventure seekers – there is an experience waiting to unveil itself for every traveler in Dubai.